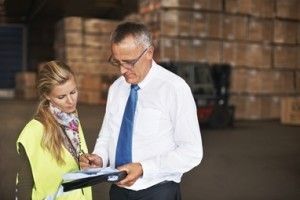 Cloud storage is certainly changing the face of data storage, and there are an increasing number of free cloud storage or online backup services available. Drop Box, Google Drive, One Drive are all great for sharing and storing photos, videos and personal files, however for efficient document storage and retrieval, they are not necessarily built for enterprise level businesses.
Cloud storage is not necessarily a records management system; it simply allows you to store your records. 
More robust records management systems are developed over many years' experience in understand how records need to be accessed and a lot of time is spent in ensuring easy retrieval of information in a logical and easy to use manner.
Essentially, the cloud's core function is storage, while document management's core function is organisation, operation, and preservation.
In choosing the level of importance to place on document storage and data retrieval, ask yourself one thing – can I afford to lose those documents? For most business, the answer is no; information and records are key to delivering for customers and suppliers.
The function of an information management system is to deliver efficient and time sensitive access to information, allowing for files of any type to be stored and easily retrieved. A good information management system also facilitates workflow and collaboration, with documents and information being able to be updated in real time by multiple users.
One of the major benefits of storing with Compu‐Stor is being able to take advantage of our unique online Complete Information Management system (CIMS). Developed 100% in-house by records management specialist, CIMS allows ultimate control of your records from PC, tablet or smartphone, with no need for additional resources, software or infrastructure costs. Customers can view and edit storage details, create work orders and generate reports, and view individual accounts and charges, all at the touch of a mouse.
CIMS lets multiple users for each customer log in at the same time, allowing you to vastly increase your productivity.
CIMS supports a secure and independent web server and offers live reporting, searching and ordering. Compu-Stor designed CIMS to help our customers spend less time and resources on their data, imaging and records management functions, and more focus on their core business.
For a personal tour of CIMS, please contact one of our offices today.