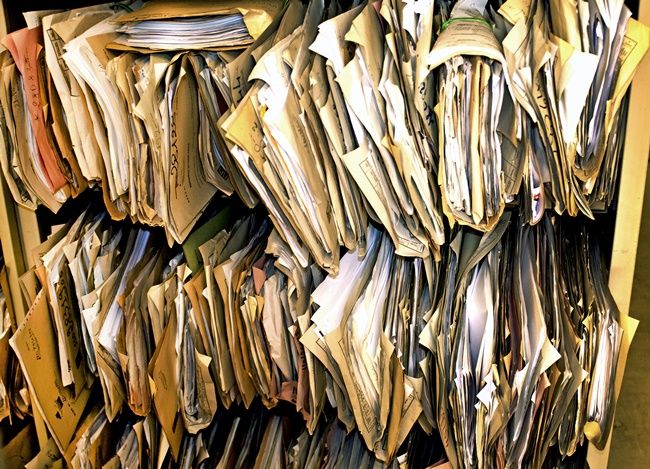 When the folders are filled, and the storage boxes are overflowing from all the documents you have had to keep for various compliance reasons, the relief you feel when they're no longer needed can be quite significant.
Before you celebrate by finding the nearest recycling bin and start dumping your documents, take a moment to understand what kind of information those documents contain, and if you need to rethink your strategy.
There is a good chance that most of these documents contain sensitive corporate information that you may not want others to see or may go against compliance policies if they are not disposed of correctly. Therefore, to be 100% compliant, you need to find a safe and secure way in which to dispose of the company documents that doesn't breach privacy policies.
In a situation like this, hiring a company that specialises in document destruction is the best way to protect all your confidential documents destined for disposal. Policies and procedures are in place to ensure all documents are disposed of in the right manner, reducing the risk of the information getting in to the wrong hands.
But what are the potential risks of your documents not being disposed of properly? Privacy is the number one factor you should be ensuring.
Whether it is your personal information, your employees, your customers or suppliers, you are responsible for how that information is handled, stored and disposed of. One of the biggest risks with this kind of information is identity theft.
Recent estimates by the Attorney-General's Department indicate that identity crime costs Australia upwards of $1.6 billion each year, with the majority (around $900m) lost by individuals through credit card fraud, identity theft and scams. More alarmingly, identity crime continues to be a key enabler of serious and organised crime, which in turn costs Australia around $15 billion annually.[1]
In April 2017, more than 700 public patients have had their privacy breached and potential delays in their follow up care after more than 1600 medical letters were found dumped in a Sydney bin.[2]
Ensuring your company's documents are disposed of by a 
Compu-Stor has the experience, skills and facilities to ensure your documents are destroyed in accordance with governing standards and compliance.
To find out how we can help you with your document destruction needs, call us on 1300 559 778 or send us an online enquiry and we will contact you as soon as possible.